Wing Chun News
Quad Cities, Iowa is home of Ip Man Lineage Wing Chun.
Classes are always going on please (visit) the Contact Us Page to request more information on how you can become a student.
2019
We are looking forward to what the New Year will bring
The Wing Chun Society will open the doors Jan 02 2019.  1st class of the year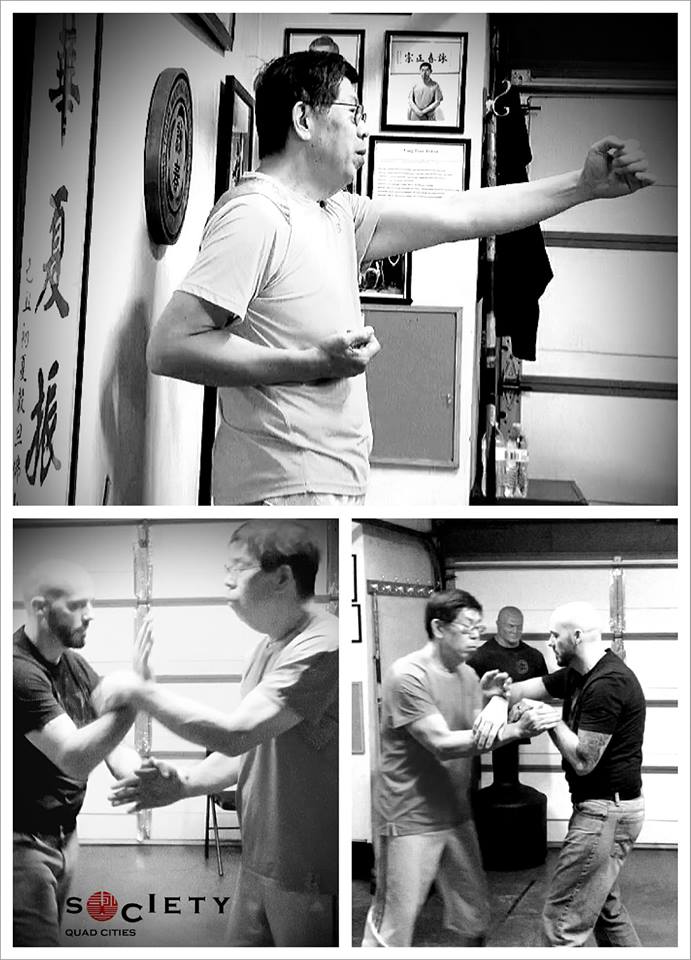 2018
CONGRATULATIONS
Suzette Jacques and Roy Dorsett for passing their Jo Gau Assessment. Their bio can be found at http://quadcitywingchun.com/chriskellner/vtmaa-instructors/
The school is growing more and more each day from all the hard work the students have been putting in. Multiple advancements within the school with students moving up in levels.  I am very proud of all the students and their personal growth within the Wing Chun system.
Sifu Li Yun Tung (Eric Li) Sifu Chris Kellner w/ Students
Wing Chun Society 2017
(Ving Tsun / Wing Chun) introduction classes 
This is great for any new student and perspective students wanting to see what the VTMAA has to offer.  You will be introduced to basic fundamentals of the Ving Tsun / Wing Chun system.
Interested please contact Sifu Chris Kellner directly @ chris@vtmaa.com or call 563-349-6996 to set up an appointment.