Wing Chun News
Quad Cities, Iowa is home of Ip Man Lineage Wing Chun.
Classes are always going on please (visit) the Contact Us Page to request more information on how you can become a student.
2017 has been a very busy year with the students each of them growing and advancing in skill.
We have many new exciting things going on and happening, come in and check out what is going on.
Announcement Statement :

15 years ago, I met a man who made a major impact to my life and I have always kept him close at heart.  For the 1st time in my life I have never been so sure of my journey.  He has inspired me to do my best and have allowed me to become who I truly am and for this I will be eternally grateful.  I am very honored and proud to say that I have taken on the following school name Wing Chun Society (Quad Cities Branch), I am proud to be among my fellow Kung Fu family and most especially my Sifu (Eric Li)
Sifu Chris Kellner

Sifu Li Yun Tung (Eric Li) Sifu Chris Kellner w/ Students
Ving Tsun Martial Art Association / Wing Chun Society 2017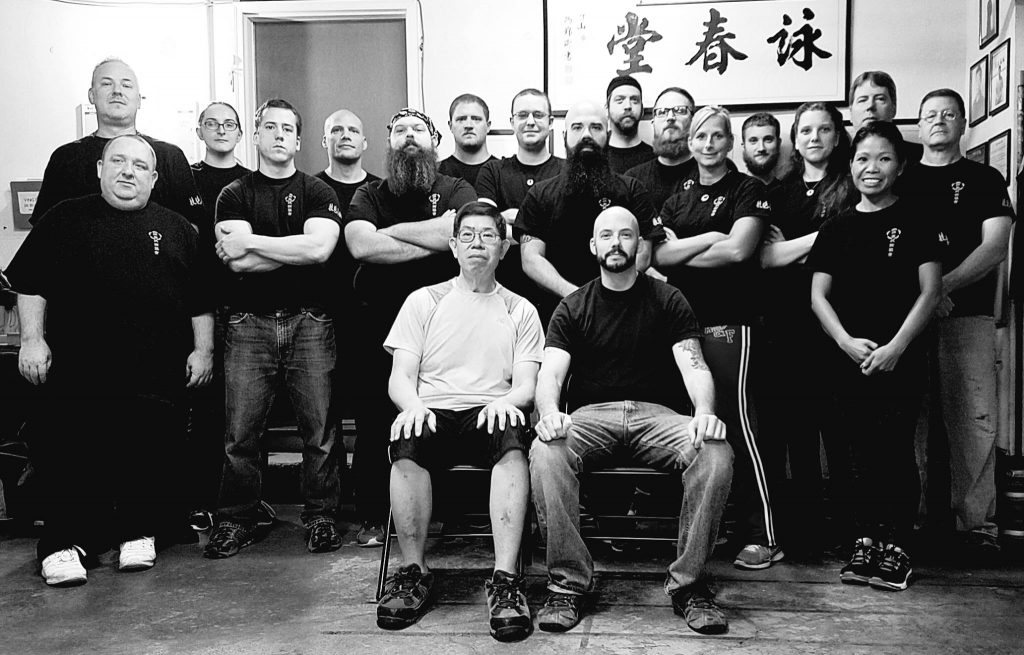 (Ving Tsun / Wing Chun) introduction classes 
This is great for any new student and perspective students wanting to see what the VTMAA has to offer.  You will be introduced to basic fundamentals of the Ving Tsun / Wing Chun system.
Interested please contact Sifu Chris Kellner directly @ chris@vtmaa.com or call 563-349-6996 to set up an appointment.